HAPPY HOUR
ALL DAY - EVERY DAY!
Who does that? BoomerJack's does that! That's who.
The Best Patio in North Texas!
BoomerJacks is best place in the DFW Metro Plex to catch a game while hanging out on the huge patio. There is nothing like relaxing and watching the game outside on one of our giant TV's while we bring you all the food and drinks you desire.
Then there are Libations
Our beer list is long! How long,? Long enough you could have a different beer each day of the month and still have some you haven't tried. Plus the cocktails, wow, just wow. We make a dang good Margarita and we have 5 to choose from! That is just one section of our drink menu.
And the food! 
You have to try some of appetizers. Our Loaded Skillet Queso is amazing.
The burgers… OMG the Hand Packed Burgers. We have the Triple B: Beef, Brisket and Bacon on a bun with cheese. Good Grief is it delicious.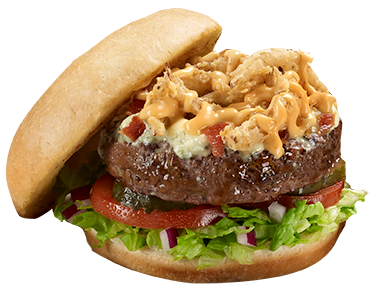 Know what else we do? We hand craft our sauces! None of that prepackaged junk here. BoomerJack's even makes their own ranch and bleu cheese dressings each morning. Why do we do that, because we are taking it to a higher level!